Growth // Codex Newsletter
A Weekly Digest Dedicated To Helping You
Produce // Promote // Profit Better // Smarter
Welcome back Rogue, this issue was inspired by something that affects a lot of us, Imposter syndrome, and how we used it as jet fuel to launch an airline. Stay with me till the end, I think you'll agree that everything rhymes
If by any chance you haven't dug deeper on this 
Impostor syndrome (also known as impostor phenomenon, impostorism, fraud syndrome, or the impostor experience) is a psychological pattern in which an individual doubts their skills, talents, or accomplishments and has a persistent internalized fear of being exposed as a "fraud".
If you happen to experience this too, here's a thought that got us to stop, and look back at all the magic we've achieved coming from moments of "fcuk it, let's do this"
"Sometimes miracles occur only when you jump in."

― Book: The Year of Living Biblically: One Man's Humble Quest to Follow the Bible as Literally as Possible // Author: A.J. Jacobs
A few years ago, I was tasked with helping a good buddy launch an alternative airline, one that better served folks AND didn't break the bank.
We weren't exactly experts in the aviation space. We had our passions, our skills, and chutzpah, and we'd need it, we were not only the youngest, but the least funded going into an industry that is mostly reserved for those with FAT pockets
How would you approach this? Would you approach it at all?
I can still remember the face of a colleague when I told him "we're trying to launch an airline, wish me luck." Looking back now, if I didn't know me, I too would've thought we were either full of it or batsh*t crazy
While I advise you not try to launch an airline, let's go over how we convinced ourselves this wasn't going to drive us crazy – there might just be some golden nuggets to help you in your journey to improve how you
Produce
Pro Tip:
"The people who succeed are irrationally passionate about something."

Book: The Almanack of Naval Ravikant: A Guide to Wealth and Happiness // Author: Naval Ravikant
Remember the cycle of patterns in the last issue? It applies to way more than just a society, a company..
Speaking of, if you missed, or simply would like to reference the other issues
The past is built on people, and people on patterns

Katriel C. Sarfati // Pro Tip
We had to deliver a first-class experience without the inflated price as our true north, this meant we had to use and keep sharpening our ability to use critical thinking, In our personal life, reverse engineering (walking our process backward to see where we get stuck) looks kind of like this
Start acknowledging how you feel
Separate feelings from facts
Recognize when you should feel fraudulent
Bring out the positive
Develop a healthy response to failure and mistake making
Make necessary tweaks
Repeat
In our career // business it looks a little like this
Start acknowledging how things actually are
Separate feelings from facts
Recognize when you should make improvements
Identify and bring out the positive
Develop a simple and repeatable response to failure and mistake making
Make necessary tweaks
Repeat
How do you repurpose anxiety // insecurity into jet fuel?
After going through our to-do list (see above), we approached this mountain with a clear head, step by step – asking those around us to think about their travels, their vacations, their bucket list.
What we were told would take months, we accomplished in days, which helped Zander secure support and an award-winning design team to begin bringing the vision to life
As we recognized where to begin making improvements, we kept asking ourselves, "without massive funds, how the hell do we share what we identified as positives with our ideal customer?"
We couldn't afford billboards and massive ads at that moment, and there were about a million other things out of our control happening to take into account. Then, thanks to clear heads, serendipity struck and we noticed – ART BASEL
What better way to leverage our skills, resources, and being ambiverts than to bring a sneak peek of the grand vision to those who were currently lacking what we wanted to give? Meet our customers where they already were.
Armed with this new direction, design, and product being built, a huge element of our support came from
Figuring out their problems
Repurposing imposter syndrome would come in handy again once we pressed play on pulling of how to
Promote
Pro Tip:
"It's easier to love a brand when the brand loves you back."

Seth Godin
Isn't it kind of odd how as tech gets smarter, ads aren't?
Sure, a tracker cookie can help retarget you down the line and show you something you were just talking about the day before on your Facebook // IG feed – but no, what I'm talking about is taking the time to insert better quality into how you communicate with people
Quite frankly, If you don't love your customers enough to try and keep them, a competitor will be more than happy to do that for you.
How important is trust and credibility?
Brand is why Elon Musk can sell Tequila for 6x its actual price, and then a scalper can sell it for $1,000 online
As we got to work, we focused on three things:
Who are we creating for?
What promises // quality do we insist on?
What ways have proven most effective before?
Here's an exercise that I use whenever I'm setting off on a new project, and to maintain my mission
What do i help my customer
Do // Have // Become?
So if you're writing this down (grab a pen and paper, it's so much better than just typing it in notes)
What do i (me, my business) help my customer do? my customer have? my customer become?
My product / service is for people who believe ___________
I focus on people who want _________
My focus is on that what I offer will help you get ___________
Now the fun begins
At this point we were ready to hit the ground running, we were fired up
so we began connecting the dots between our theory, and some facts, our first stop was Answer the public (an amazing research resource) and pulled up this nifty list of what you folks were searching for
We set out to both promote and engage our customers // we asked ourselves, How would we greet our passengers? What would tired travelers enjoy now?
We kept it simple with Swiss Chocolates and bubbly (relax, it was nonalcoholic) and took a taste of first-class to the people at Miami International Airport – whether they had flown in first-class or not
As we spread the love of swiss chocolate, we began to attract not only a crowd, but a better understanding of our customer
We would keep the guerilla campaign going in Wynwood, where our presence and engagement drew a crowd
They loved us so much, what started out as a "flash" thing turned into a day long affair with access to Art Miami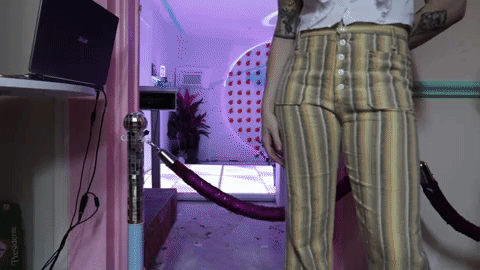 The return on investment from this one day was having an active audience, thousands of new sign ups, better information we'd insert into the product, and a fun day running around Miami
Alrighty then, on to how we tackled improving how to
Profit
Pro Tip:
There's a practice that we talk about frequently, known as Genchi Genbutsu: Which translates to "real location, real thing." The principle is sometimes referred to as "go and see." It is the key principle behind Toyota and has been implemented in many different variations by us Growth Hackers.
By now, Zander had begun getting attention from investors, which meant we needed to show traction and fast – insert Genchi Genbutsu
Remember that whole creating problem-solving stuff that's easy to replicate? After years of "hacking" sh*tty companies and selling the solutions to their competitors – I began keeping track of the habits and practices of brands that perform the best – after all, sales are a symptom
We started by asking ourselves questions like
and then
Here's the rest of the guide I created and use all the time, inspired by and named after my mother, who made it a point to show me (more than tell me) that the energy you put out, mixed with how you treat and carry yourself are strong ingredients in creating luck, opportunities, and authentic connections
In the spirit we started, we continued, with a small budget still, we began to leverage every. single. resource. We leveraged quizzes because most of us hate "questionnaires for quality assurance purposes" but we sure love to know whether we just won a free trip to our favorite destination – and guess who we targeted? The very people. the press and personalities we met during Art Miami
This would begin to catch the attention of some of the top media outlets
JACKPOT – sure the publicity was nice, but for me, it was the ability to track the people who responded to, clicked on, shared the coverage – hows THAT FOR ROI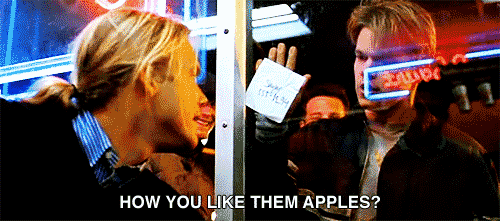 What started as a "crapshoot" as an aviation executive called it in Vegas went on to have over five thousand sign-ups while attracting amazing interest from people we never thought would pay attention to little old us.
Alright, now off you go, test, tinker, and a weekly remember that the best place to start off is where most quit
*Special Note: Last week we mentioned you'd be getting a sneak peek at one of our member sessions where we go over how to pick, plan, and start a side hustle – to avoid spamming anyone, dm us here if you'd like to be sent the private link*
Till next week, here's to escaping average
Your response and feedback helps us, help you, so
How did we do? How did you feel about this format and style? Your feedback improves every issue, which improves the value you get out of it
If you were sent this by a friend, colleague, family, etc join the all-new Growth // Codex Newsletter, delivered to you every Wednesday
Special Note: Some of the links in this post are affiliate links and help support this newsletter, there is no extra charge for you